Shop Genuine Ford Parts for Sale in Artesia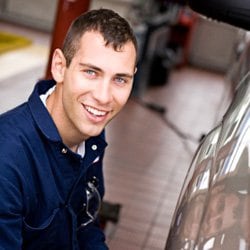 If you have a DIY project planned for your Ford vehicle, having the right parts for the job can mean the difference between success and failure. That's why we recommend choosing OEM parts from our expansive inventory of top-notch car components. OEM parts are designed for your specific crossover, SUV or truck model to ensure a perfect fit and optimal performance. Our parts experts at Artesia Ford Sales are ready to answer questions and help you hunt for the perfect parts for your next project, so please feel free to reach out.
Ford Parts Offer the Right Fit, the First Time
Every part that we offer at Artesia Ford Sales is backed by the OEM. This means that they're designed specifically to work for your car and are not a one-size-fits-all solution. It also means you're finding the same parts that are used in the production of your vehicle, meaning that you can count on assembly-line quality. If you want the best parts possible for your crossover, SUV or truck, you want genuine parts from Artesia Ford Sales.
Let Us Help You Find the Right Parts at Artesia Ford Sales
Our parts department makes it easy to get the parts you need for your crossover, SUV or truck. The most convenient option is ordering the Ford parts you need online. However, you can also give us a call, and we can help you with ordering or any questions you might have.